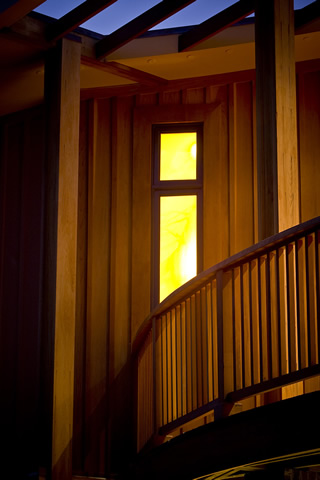 Design Process
We work in the Owner / Architect / Builder model where the architect is hired separately from the builder. This arrangement allows us to represent our clients' interests during both design and construction.
Our services are typically divided into a series of sequential phases:
1. DATA GATHERING – "Establishing the starting point"
By meeting with you and getting an initial understanding or your needs, aspirations, and budget, we will gather the data that is applicable to that "program". This includes a code review and obtaining drawings of existing conditions in digital format. If you don't have reliable drawings; we can produce them.
2. SCHEMATIC DESIGN – "Establishing the direction"
We will show you several different design possibilities, each responding to the program we've established. We will work with you until you are satisfied with a single direction. You will see drawings of plans, elevations, and/or 3D models. We will provide rudimentary cost estimates and offer a builder's estimate as a check.
3. DESIGN DEVELOPMENT – " Finalizing the design"
Based on your preferred schematic design and continued input from you, we will refine the plans and develop details such as layouts of lighting, cabinets, windows, doors. We will also make recommendations for your selections of specific fixtures, finishes, and other products.
4. CONSTRUCTION DOCUMENTS – "Documenting the project requirements"
After the design is finalized, we will produce or coordinate detailed, dimensioned drawings and specifications that document plumbing, mechanical, electrical, structural and architectural elements. Together these documents establish the requirements for construction, the basis for your contractor's final price, as well as the basis for a building permit.
5. CONSTRUCTION OBSERVATION – "Representing you during construction"
During construction we become your eyes and ears on site. We represent your interests in seeing that your project is built according to the Construction Documents. We communicate regularly with you and the contractor, visit the site periodically, review pay applications for accuracy, and administer any necessary changes. Near the end of construction, we will administer a release of liens, and walk the project with you to develop a punch list.